One of the primary benefits of a boarding school education is the sense of independence and maturity that it provides for its students. However, independence does not mean our students have to face their query and problem without support. Our faculty and staff are aware of the needs and concerns that student face and have in place a variety of resources to support and serve the needs of our student body.
MEDICAL FACILITIES
Basic and emergency medical facilities are available on the campus to provide a healthy stay for the children. Qualified and experienced nurses look after the infirmary and a doctor visits regularly. The school also maintains special arrangement with a nearby Nursing home. Regular check ups are conducted to look after the general well being of the students, and parents are regularly informed about the health of their wards.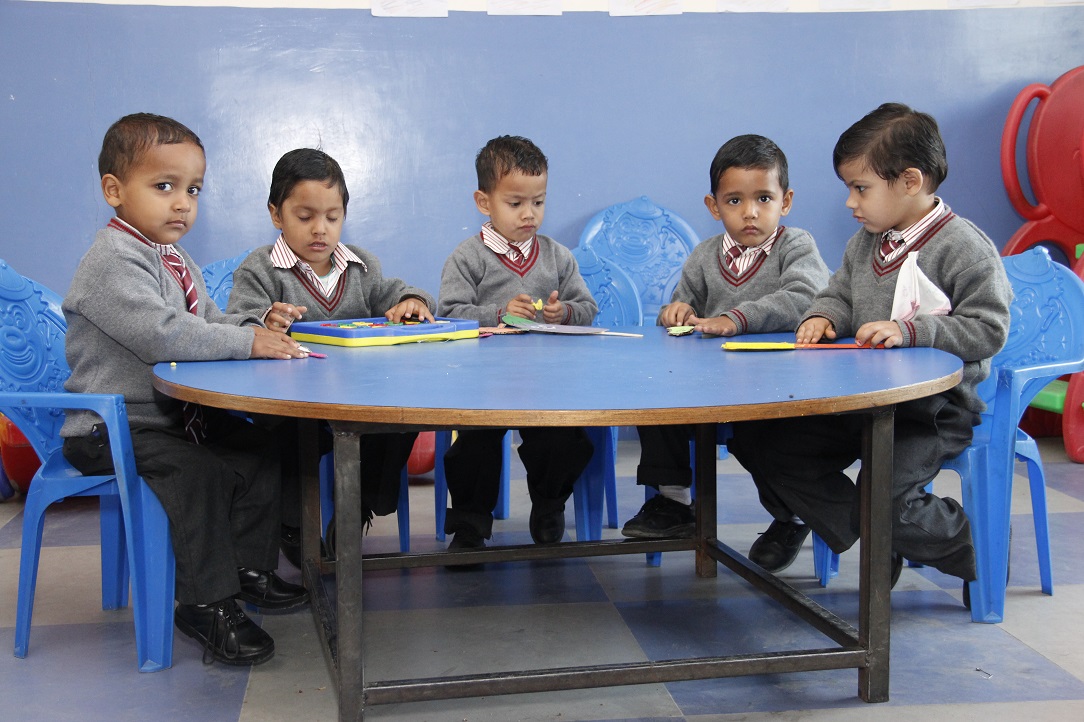 The parents are also requested to keep the school informed about all medical reports of the child, regarding allergies to any substances, treatments, if any, going on, to keep the school records updated. A medical form will be sent to parents before every vacation which must be completed and returned at the start of the each term. A routine checkup must be done during the vacations of – Teeth, Eyes, Ears, Nose etc.
COUNSELING
All children  want to get the most out of their course and life at school. But there may well be times when other concerns or problems interfere with that aim. Arrangements have been made to offer personalized counseling to children should they feel the need as talking through issues at such times can often help identify and resolve matters to enable the students in making judicious selection suitable to their personal aptitudes in career opportunities.
SMART CLASSES
Smart Class is a comprehensive solution designed to assist teachers in meeting with their day to day classroom challenges and enhancing students academic performance with simple, practical and meaningful use of technology. Smart Class provides teachers with instant access to multimedia content and instruction materials mapped exactly to the specific curriculum guidelines for use in class. It also enables teachers to instantly assess and evaluate the learning achieved by their students in class with innovative use of technology.
Smart Class helps teachers to ensure that every child in the class is learning, given the wide diversity of learning styles in the classroom. It is also highly efficient in maintaining student's interest and engagement in learning inside the classroom. Smart Class simplifies the problems of teaching abstract curriculum concepts that are difficult for students to visualize or relate to through the provision of three-dimensional, interactive multi-media modules.
TRANSPORT ARRANGEMENT
The school arranges to drop the boarders at the end of term till New Delhi and the airport. The school makes transport arrangement for this purpose and the children are sent with an escort till the airport or whatever the destination. They are also received on arrival provided there are sufficient students and six weeks advance notice is given.