EXCELLENT FACULTY
WELCOME TO THE
LAKSHYA UNIVERSAL ACADEMY
Lakshya Universal academy was established in 2017 and is known for its high expectations and quality in education. The School has a beautiful campus on the outskirts of Dehradun in Parwal. Lakshya Universal Academy Dehradun is well connected to the Chakrata road and is in close vicinity of the iconic structure of the Indian Military Academy and the Forest Research Institute. The school offers opportunity for students to learn a number of skills while having access to quality education. Lakshya Universal academy believes that children learn well if they are engaged in active learning and teachers guide them as facilitators.
Lakshya Universal Academy is affiliated to the Central Board of Secondary Education, New Delhi and accordingly prepares children for the All India Senior School Certificate Examination.
SCHOOL

ETHOS
The School's academic ethos focuses on encouraging the students to be independent learners and thinkers. Lakshya Universal Academy encourages students to be self-motivated and self-driven through a genuine love for the subject and not only by extrinsic rewards. Students are taught to critically analyze their own weaknesses and strengths and give their best. So the school targets to create a challenging atmosphere in the classroom where students are encouraged to think for themselves and take the responsibility for their own learning.
The key focus is on developing analytical skills and to understand the value of research across all areas of the curriculum. The school aims to engage students in worthwhile activities and research based project which would engage them meaningfully and help them to learn better. The school's academic environment is constructed such that the students are able to apply this knowledge in their day to day experiences or using their critical thinking, problem solving and decision making skills.
Lakshya Universal Academy Dehradun ensures that the students develop empathy and understanding for not only their peer and family but also the less privileged and code of conduct. Community Service and an understanding of each other's cultural backgrounds and religious beliefs and regional diversity is an aspect which is fortified in the school. A special focus is on environmental protection programmes and initiatives.
ABOUT

US
We as a 21st century School commit ourselves to give quality education to the students under our care. Our vision is to focus on the development of skills required for the 21st century. We want our students to not only excel in academics but also in creativity, innovation, career and life. So our vision is to create a community of students who are skilled and adept in managing not only their life efficiently but are strength to every organisation, every community and our country and the world at large…
Read More
Our mission is to empower students to acquire knowledge and demonstrate and value humanity. We wish to make our school a center of creativity and innovation. We want our students to be independent learners and emerge out as leaders in the society and organisations they serve upholding the principles of ethical values, integrity and high expectations. We want them to be good decision makers and problem solvers. To work as team builders and to lead the global trends of future. Most important of all is…
Read More
Safety and Security
Excellence
Respect
Empathy
Ethical Behavior
Accountability
Community Service
Commitment
SCHOOL'S

CUTTING EDGE
Lakshya Universal Academy has a cutting edge over other schools in the vicinity due to an exclusive focus on developing the skills required for the future. The School focuses on communication skills, collaboration skills, critical thinking skills, creative skills and personal and social skills. Our students are trained to take risks and challenges.
The school has a well-equipped computer lab with Wi fi facility, Music room, etc. The school also aims to embed technology in the learning process and plans to have an extensive range of facilities for the children from Grade I to Grade 12 levels, with well-equipped Science laboratories Library, Audio visual room, Activity rooms and the likes. Smart boards and Wi Fi will be extended to all classes shortly.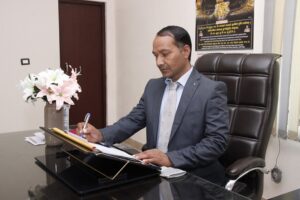 A child's world is beautiful yet mysterious tapestry made up of a multitude of hopes and aspirations dyed in incandescent colours of thought and deed and their world is very much influenced by the school environment as they spend most of their childhood in school..
view full message
 The warm caring environment at Lakshya Universal Academy is something which draws every child and parent to peer closer into the depth of what it holds for the child. The school lays emphasis on the safety and security of the child and ensures that the child is placed…
View full Message
CLASSROOMS
We have large, bright and airy classrooms. Every classroom has an interactive smart class setup powered with digital learning resources. Every teacher is trained in smart class technology. In addition knowledge Center containing computers enables the teacher to plan their lessons for teaching in the best school in dehradun.
Benefits of Smart classes
School's Smart class program has enabled to offer the students more enjoyable & interesting learning.
teachers are able to conduct classes in a more organized manner.
Students are able to understand abstract concepts more easily.
Instant assessment through Smart class program ensures that teacher is updated on student's comprehension level in real time allowing her to take remedial action.
Students performance has gone up.
WELCOME TO OUR NEWSLETTER